Incubeetor Weekly Report W42
5 min read - November 20, 2023 by Admin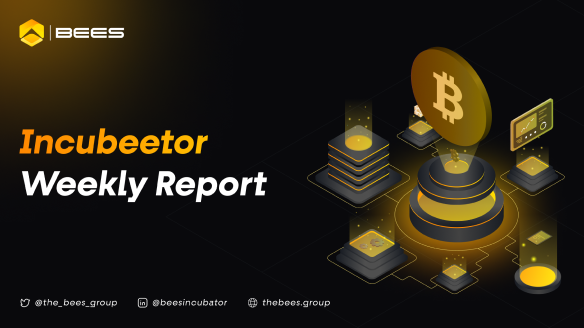 Our latest Weekly report summarises all the key insights of Bicoin and the money flow. Start discovering more !
1/ Bitcoin
Despite the initial fake approval news of a Bitcoin ETF, the market reacted positively, leading to a breakout in Bitcoin price at $32k with strong momentum. As a result, the Bitcoin market structure confirms an upturn.
2. Derivatives Data
Last week, about $3.6B in OI accumulated, driving the total OI to spike at $15.2B since the collapse of FTX. This occurred despite the absence of fresh money flow entering the market.
3. Bitcoin balance on Exchanges
The net inflow of BTC significantly increased when BTC reached 35k, which consistently creates selling pressure in that range. Be caution in the market condition.
4/ Stablecoin
In less than 48 hours, the stablecoin market cap experienced a fluctuation of nearly $1 billion due to the remarkable price surge of Bitcoin. As a result, the stablecoin market cap has returned to around $124 billion, indicating an unstable growth.
5. However, the stablecoin market cap is declining, with approximately $600m being burned out of the market.
6. Money Flow
The Layer 2 narrative has gained traction following Scroll's mainnet launch.
Arbitrum continues to experience a consistent inflow of funds, while zkSync has captured the community's attention with a farming airdrop.
7. Notable Fundraising Events
Parsec, a crypto on-chain analytics platform, raised $4m in a strategic round led by Galaxy Digital, with participation from Robot Ventures, Uniswap, and CMT Digital. With this fresh financing, Parsec aims to scale even further. Prior to this, Parsec had also raised $1.25m in a seed round led by Polychain Capital, with participation from Robot Ventures,..
Neutral Exchange, building market infrastructure for environmental assets (carbon credits, renewable energy credits,..), raised $3.2m financing round led by North Island Ventures. Neutral will use this funding to launch a regulated exchange for environmental assets in Europe and are working to expand into other jurisdictions in North America and Asia.
8. Weekly Highlights
Let's explore more

👉 https://x.com/the_bees_group/status/1713583494805541276?s=20
9. Conclusion
The market witnessed a strong move fueled by fake news. BTC grabbed a large liquidity pool in the 30k — 31k range and formed an upward market structure around 28k.
The stablecoin market cap hasn't shown any signs of a solid rally.
The Layer 2 narrative is attracting money flow in the market.